Which Brand Yoga Mat is Best?
Yoga is one of the most ancient practices which can help you with a good brain and better health. It can help you achieve physical wellness, and can also help you in becoming more flexible.
While you might need lots of equipment and tools to start your gym sessions, yoga is a practice which requires little to no equipment to start with. Usually, when you sign up with a yoga studio like Marianne Wells Yoga School, they will provide you with everything you need in your yoga class. Still, investing in your own yoga gear is one of the most appreciated decisions you can make. It will help you practice your yoga poses at home as well.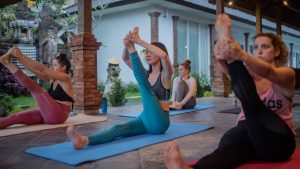 Let's take a look at how you can use the best yoga mat, and a few other equipment which is essential for your yoga classes.
Yoga Mat
No matter where you might be practicing your yoga poses, you will need a yoga mat. Practicing on other surfaces which are too thick or too thin for your yoga poses can be frustrating, and might even cause injuries. While you can easily get your yoga mat at your yoga studio, investing in your own yoga mat is still the most hygienic option you can choose.
While there are a few specific types of yoga mat for specific types of yoga, you can usually pair any mat with any yoga pose. Most of the times, yoga students and instructors choose the yoga mats they personally like rather than going into the intricacies.
When it comes to the right thickness of your yoga mat, it depends on your personal needs, and the yoga poses you regularly make. For example, if you frequently travel and like to pack your yoga mat with yourself, you should invest in a super thin yoga mat which takes minimal space but provides maximum comfort. On the other hand, if you use your yoga mat at home, you can invest in a thicker version which is heavier, and provides the most amount of cushioning.